Quest for learning....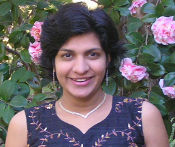 About Myself
Hi This is Shilpa, I am a health and wellness consultant, coach, mentor, author, and an entrepreneur.
I am also a mother, wife, daughter, classical dancer, avid reader, an eternal researcher and learner.
Professionally, I trained as a Homœopathic physician in India graduating as a Bachelor of Homœopathic Medicine and Surgery (B.H.M.S) in 1997.
This background has helped me correlate the best of the conventional and the homœopathic models for my clients. Over the course of the last 20 years of my journey as a homœopathic consultant, coach, lecturer, mentor and supervisor in both India and Australia I have worked with well over a thousand clients in various forms of sickness and disease in hospitals, and clinics.
Today I run the Homeopathy Network where I connect with over eighteen thousand natural health practitioners and doctors that use homoeopathy globally on a regular basis. That is where I share my successes and my failures on using different homoeopathic approaches with the Complementary and Alternative medicine community.
My purpose through my homeopathic network, community, lectures, presentations, books, courses and blogs is to share my learnings, offer tools and resources and create an empowered community of confident and incredible practitioners who can provide their clients the best of homœopathic knowledge and potential.
I am the also the wife of an incredibly gifted man and the mother of an exceptional child. We challenge and support each other to grow in our own way and nothing gives us more pleasure than to share what we learnt at the end of the day. Hence our dinner table chats can be weird but never boring as we can go from talking about subatomic particles to the universal forces and beyond…
Our collective craziness can be found on shilpatul.com
However, my personal website shilpabhouraskar.com is the place for me to share how I've been able to create success in my chosen fields and what I have seen and done in all domains of my life…and the lessons I've learnt.
Why I do what I do....
Ever since I remember, the most fun I had was when I was learning, exploring and sharing. Life seemed so full on with new experiences and challenges. I have always maintained a diary for most part of my life where I note my experiences. I still get immense pleasure when I go through my old tattered diaries and relive those experiences with the ups and downs and the aha's of the past.
Over the years many things that I wanted to do have been realised and a new quest took its place. As I changed my roles in life, newer horizons opened up making this an insatiable quest.
This page is all about why I do what I do.....
As a child
I grew up in Mumbai, India. Ever since I was a little girl, I remember learning new things and exploring the depths of every subject. Everything was a wonder. I remember I couldn't wait coming home from school and sharing all that I learned with my mum and dad.
I was a part of a huge talented family on both sides so I could always find someone with a similar interest to share and talk for hours.
I changed school many times as a child due to Dad's work but I loved it. Every new school was a joy with new friends, teachers and neighbourhood.
In high school, the one thing that I loved about my school was the endless choice of extra curricular activities that I could undertake.
And not surprising I found myself learning just about every thing. I remember one of my busiest year was when I was 13. I was learning classical Indian dancing, Singing, Karate, Horticulture, Swimming, Food and Nutrition, Batik and Bandhani (a tie and dye method for traditional Indian dresses), making soft toys....
Looking back I realise that I was never really into just one particular thing. But the fun was more about endless exploration rather than going into the depth of one thing. And I loved every moment of this.
Medical training
My passion for learning reached a whole new depth and focus for the first time when I started training as a homoeopathic medical doctor. Those 6 years were entirely spent in exploring and experimenting the concept of health and disease from both the conventional and homoeopathic models.
It opened a whole new world for me. I spend hours delving into the depths of human anatomy, physiology and psychology. I explored the role of how the psyche played a role in disease pathogenesis.
I trained under and worked with experts in the field of both conventional and homeopathic medicine to look at the clinical application and pros and cons of an integrative system.
I was genuinely interested in psychosomatic conditions and worked with Psychiatrists who used homoeopathy to get a thorough understanding of that.
I started my own clinic and worked at multiple charitable clinics under supervision just to experiment and explore how these approaches worked for me in clinical situations.
Apart from that in my quest for furthering my knowledge I received training in other holistic and personal development fields such as Yoga, Su Jok acupressure, Tai Chi, meditation, counselling and Neuro linguistic programming.
When I was not in clinic or the hospital I was sharing, connecting and discussing my finding and case studies with colleagues through the many discussion groups, workshops and organisations I was associated throughout my training and internship.
After Marriage
And then I met my husband Atul when I was 23. My life took a new turn when I came to a new city.
My husband Atul shared a similar passion and vision for learning. So we decided to work together on an interesting project. Using his computer expertise and my homoeopathic practitioner skills we conceptualised the prototype of a homoeopathic software. The idea was to create a tool that complements the way a practitioner's mind works during a clinical case to help find the best prescription for their patients.
Today that software evolved into HomeoQuest that is being used by thousands of practitioners around the world through this site.
Coming to Australia and being a Mum
For the first few years of my married life we travelled frequently both in India and Europe as a part of Atul's work. He worked as a software engineer for a German company and spend half the year in Germany. It was very exciting to start with as I was constantly travelling and working in three different cities in India inbetween my German visits.
But finally after three years we decided to settle in one place amd work towards our long term vision. It was about being able to find the time, space and means to live life to the fullest and really make a difference in the world through our gifts and talents. We explored lots of options and finally chose Australia.
It was not easy to convince our shocked families because for them moving to Australia was a decision completely out of the blue. In the process we were also about to face our worst fears. And within a few months we did find ourselves in a new strange country with absolutely no family or friends. We took the risk to come over with no job. Not wanting to take any help from our family, we also had very little money just enough to see us through the first few weeks unless we found a job.
What kept us going was the excitement of fulfilling a really clear dream of where we wanted to go.
We were still settling in a new country when we decided to start a family. Atul had found his chosen job so I had the time and the space to completely focus on myself and my developing baby.
I must say that being pregnant was the start of a whole new journey for me. I was back into my zone of exploring and learning all about myself and being a mother.
We spent hours delving into what we really wanted as individuals and as parents once the baby was born. It was around that time I also realised that a part of being a parent was also to give ourselves the permission to share our gifts with the world so that our baby can be inspired to do the same.
Living my Vision and the future
The first thing we were very clear when my son Smit was born was that we wanted to create a life work balance that was completely leveraged and flexible to provide us the time to be with him along with our long term vision.
So that it was possible to create a space no matter what. Whether it was spending the holidays with Smit bushwalking or learning about complex numbers from him or choosing to camp in the mountains for a week. Whether it was catching the next flight to spend a time at a charitable clinic in India for a month or raising funds to create a much bigger impact on the world in our own way.
Once that was clear things started falling in place in unusual ways over the next seven years. We delved into some amazing ventures and projects that we never would have dreamt of undertaking. There were challenges, obstacles and times of sheer frustration. We made a lot of mistakes and we faced our worst fears. But it was also exciting and sheer fun at other times.
in 2011 Atul and I created a business model that enabled us to work from home and that aligned with our passion.
Apart from the time it provides us to be with each other and our son, it has also made our dream of having financial independence a reality. It has freed our time to undertake things that we would never have thought of doing at this age before.
One of the many things I derive great joy at the moment is creating a protocol for a charitable hospital in India. The aim is raise the funds for conducting clinical trials to explore the scope of homeopathy in children with mental and physical disabilities. It is a dream come true to be able to use my resources and experience in this way after a long time.
Atul is living his vision by creating a web platform "YesCourse" which provides the technology for any Academy in the world to take their training online and for independent trainers to share their knowledge, expertise and message.
The links on the left will take you through many of my current interests and projects. These will keep developing as they unfold and are realised. Some part of the site is very well developed and some part is work in progress. But these are all core parts of me, my passion and who I am.
So if something interests you and you wish to discuss further please send me an email on shilpa@shilpa.me and I would love to connect with you.....
Warmest Regards
Shilpa